Experience reduced cycle time, superior chemical and stain resistance, flexibility, and weathering performance
GracoRoberts is proud to be a distributor of AkzoNobel Aerospace Aerodur 3001/3002 base coat/clear coat system, and the only US distributor with authorization to tint for this system. Aerodur 3001 is a chemically cured, long life base coat for use in a base coat / clear coat system formulated to provide uniform coverage and appearance in one box coat application. Aerodur 3001, in combination with the specified Aerodur 3002 Clear Coat, provides reduced cycle time and superior chemical and stain resistance, flexibility, and weathering performance. This system provides a durable long lasting, protective and decorative finish that exceeds typical OEM requirements for exterior aircraft performance, and is qualified to Boeing BMS10-72 and BMS 10-125.
Features and Benefits
Extended durability
Unique pigment/binder formulation for hiding at lower dry film thickness
Latest VOC compliant high solids technology
Chrome free pigmentation
Wet look effect
Color capability and design consultancy
Full color range
Strong brand integrity
Eliminates appearance variability of fleet
Reduced maintenance costs
Lower VOC emissions
Environmentally progressive
Short design and implementation timelines
Retains 'factory-new' look
High passenger confidence
Dry time varies by activator chosen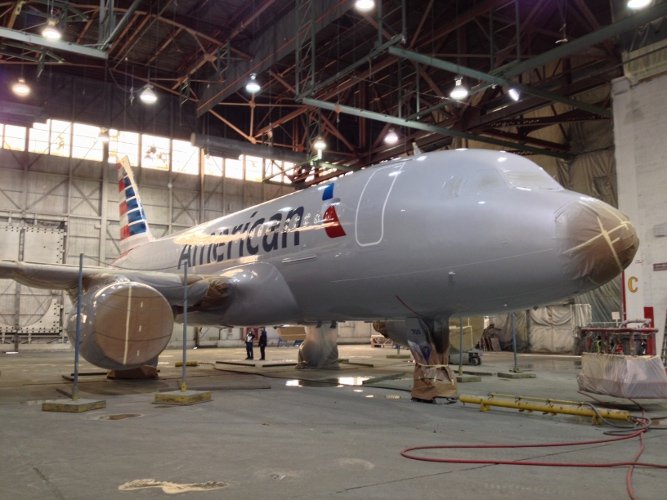 Introducing the New Touch Up Kit: Demo with Aerodur 3001 System
AkzoNobel Aerospace Coatings: Top Flight Performance
More Resources
Browse our comprehensive TDS SDS Library or shop our full AkzoNobel product selection.
If you require aerospace coatings for a project, would like to request a sample, or are looking for a custom size or color, contact us to schedule a free consultation.