Enhance thermal conductivity and reduce troublesome air gaps between electrical components
GracoRoberts is proud to be an authorized distributor of Henkel Electronics. For applications where robust thermal control and minimal volatiles are necessary, liquid thermal interface materials (TIMs) must provide a balance between high performance and efficient processability. Highly filled systems that offer effective heat dissipation often result in high viscosity liquid TIMs that are difficult to dispense. To accommodate for this, a standard practice is to integrate low molecular weight binders to reduce viscosity. However, this approach can create contaminating volatiles harmful for mechanical contacts, optical components and within sensitive environments.
Combining excellent thermal performance, a high dispense rate and controlled volatility, BERGQUIST GAP FILLER TGF 4500CVO liquid Gap Filler TIM is Henkel's solution to this industry challenge. Designed as a two-component material, the thermal Gap Filler is built on a silicone chemistry platform that is easily dispensed for high-throughput operations. BERGQUIST GAP FILLER TGF 4500CVO has a high thermal conductivity of 4.5 W/m-K, provides very low assembly stress, thoroughly wets out for optimized heat transfer and can be used without fear of contamination.
Features, Benefits, and Uses
<300 ppm volatile silicones for sensitive applications
Accurate dispensing of 300 g/minute (pattern dependent)
Thermal conductivity of 4.5 W/mk
Two-component, silicone chemistry platform
Slump-resistant
Good wet out to various surfaces and topographies
Industrial automation/ power conversion
Automotive electronics
Computer and peripherals
Between any heat-generating semiconductor
and a heat sink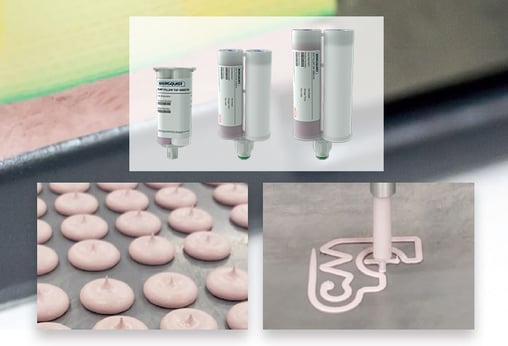 TGF 4500CVO Product Video
Thermal Solutions: Henkel Gap Fillers